Why Choose Guardian Hinges?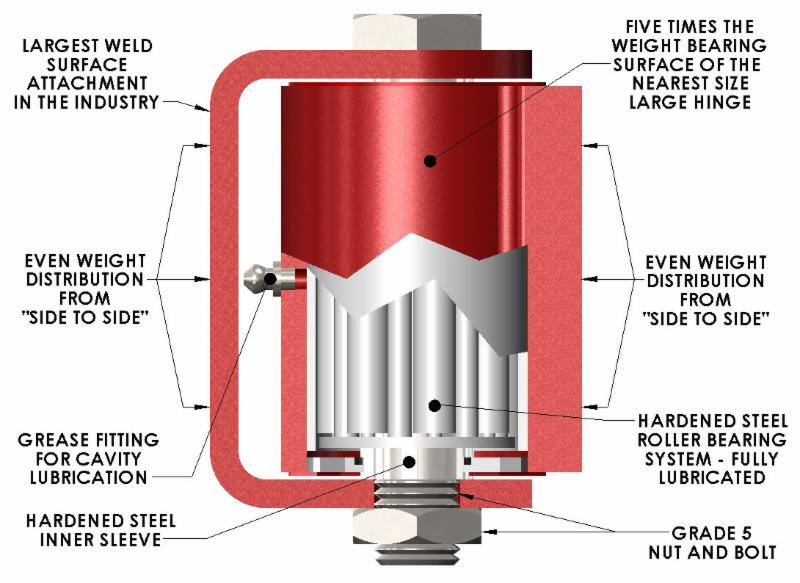 Why choose Guardian Hinges over regular hinges? Most regular barrel hinges feature a twisting motion that causes the hinge to deform over time, reducing its lifespan. GUARDIAN roller bearing hinges distribute gate weight evenly, allowing the hinges to keep their shape over time. Our hinges are engineered to outlast the gates that they are installed on. Many of the first Guardian Hinges, sold way back in 1985, are still swinging gates to this day!
Guardian Roller Bearing Hinges come with a grease zerk for ease of cavity lubrication. In addition, Guardian Hinges have the largest weld surface in the industry, providing five times the weight-bearing surface of the nearest hinge size.
All Guardian Hinges are manufactured using only the highest quality materials. You can be proud of your purchase: 100% of all Guardian Hinges are made in Tucson Arizona, right here in the USA!
Inside Of A Guardian Roller Bearing Hinge
Check our wide selection of these durable Gate Hinges by Clicking Here or call our customer service team at (888) 378-1157 for more information.