Commercial Manual Swing Gates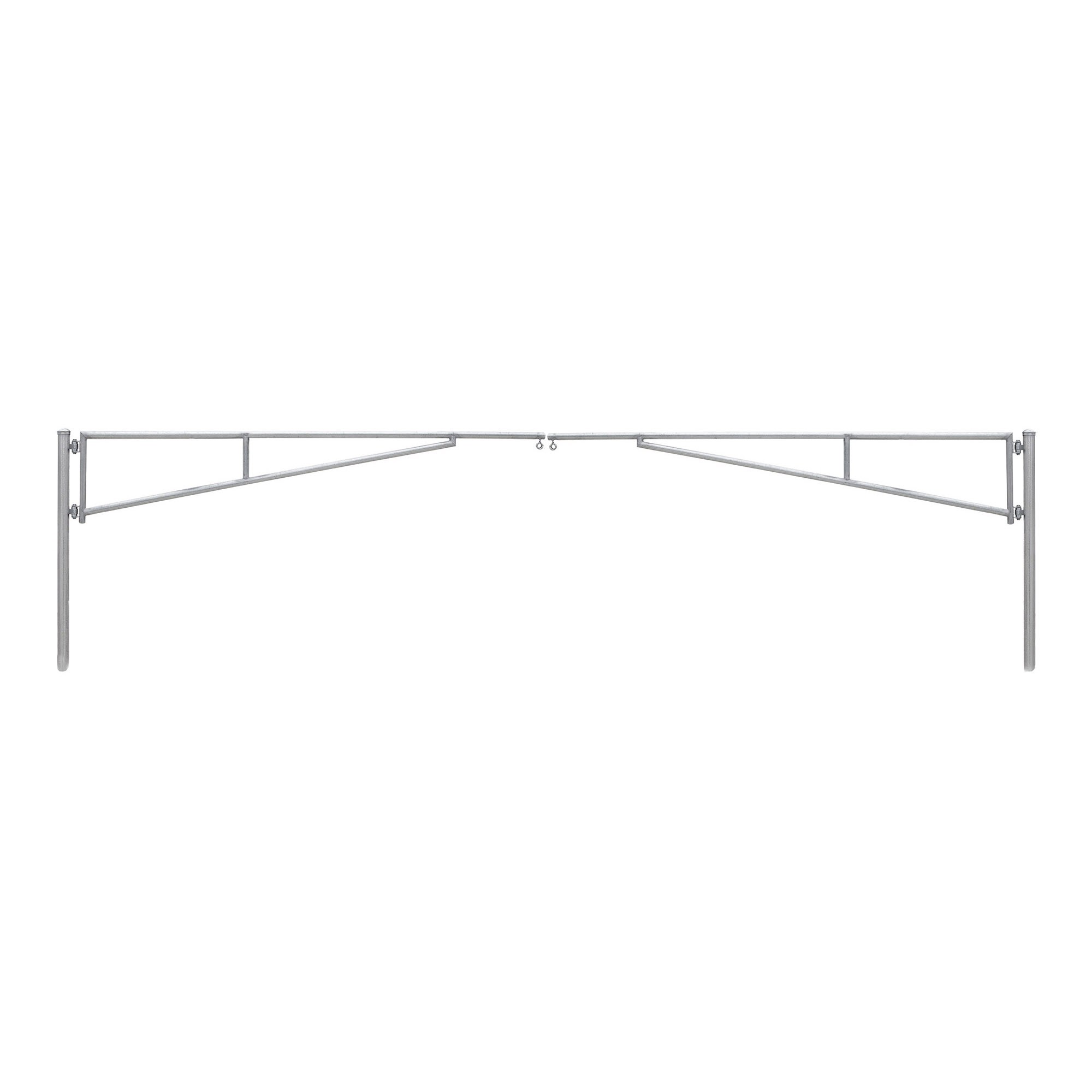 For when you need a barrier gate to keep vehicles from entering an area but do not want to mess with automated gate systems, the commercial manual swing gate is just right for you. This high-quality and durable gate gives all the entrance and exit coverage you need without any extra bells and whistles. This gate is perfect for gates that do not receive a lot of traffic but would still would like the peace of mind of not having your property open to the public. The commercial manual swing gate allows you to prevent people from driving in without needing someone to physically be there.
When you need to enter or exit the space where the manual swing gate is installed, simply swing the bar open. Created with counter-balanced technology, the gate bar smoothly swing open and stay open until you shut it. Then when you want to secure your gate, just close the bar back up, easy as that. To truly ensure no one is entering without your permission, all our swing gates are padlock compatible.
Where Are Manual Swing Gates Commonly Installed?
Due to being manually operated, this style of swing gate is popular for gates that do not receive a lot of traffic as well as do not need to be monitored constantly. Below we have listed a few common uses.
City, State, or National Park entrances or restricted areas.
Warehouses
Loading dock areas for fulfillment centers
Temporary use for construction sites
Made from durable and reliable steel that has been galvanized to prevent rust and corrosion these gates are built to withstand the elements and be long-lasting. Our manual swing gates come in lengths from 10' to 32' and are offered as either a single or a double swing gate. No matter your installation, we have a model that is built to fit your needs.
View All Manual Swing Gate Kits